August 4, 2016 2:16 am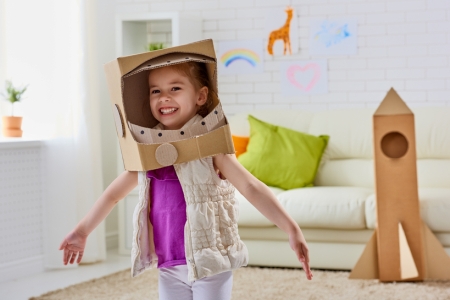 Nothing strikes dread into a mother's heart like kids home for the summer wailing, "We have nothing to do!"
Busy moms can keep little ones occupied with some shrewd pre-planning. WorkAtHomeMoms.com, an online resource for mothers on a schedule, suggests stockpiling a grab bag full of books, coloring books, puzzles and other inexpensive toys to draw from when boredom sets in.
The website also offers five ideas for keeping stay-at-home kids in the 6-12 age range involved:
Create a Comic
– Provide materials for a comic book: paper, markers, colored pencils and a stapler. Ask each child to dream up an original comic book character—a bratty kid, a superhero, or a favorite animal—and star him or her in a homemade comic book.
Have Some Retro Fun
– Teach your children a few of the old-fashioned games you played when you were a kid: jacks, hopscotch, marbles, jump rope or lawn croquet. You can even plan an Olympics-type competition, moving from one to the next.
Let 'Em Make Lunch
– Divide lunchtime chores according to age. Children can make simple sandwiches and no-bake cookies and pack them into a picnic basket, along with plates, napkins and plastic forks. At lunchtime, the whole family can picnic in the backyard or at a local park.
Plan a Game Day Marathon
– Start with age-appropriate puzzles, followed by a series of card games like Crazy Eights, Go Fish, and Old Maid. Finish with a favorite board game or two. Keep track of the time, and the child or team who finishes first gets to choose what's for dinner.
Put on a Show
– Discuss ideas in advance—perhaps a fairy tale—then let the children do it all: write the script, put together the costumes and stage set, and rehearse and act out the parts. Parents become the audience (friends and neighbors optional!), with dessert for all after the show.
For more ideas for summer and beyond, visit WorkAtHomeMoms.com.
Published with permission from RISMedia.