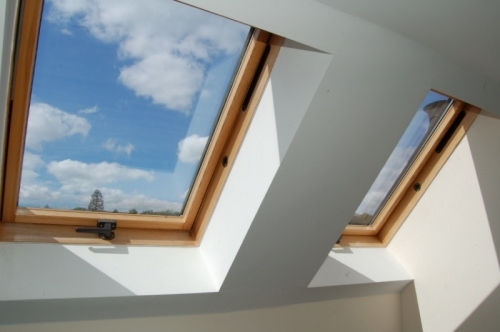 Remaining in the home you currently own when retiring has its advantages, but only if it's outfitted to accommodate your needs as you age. One aging-in-place feature crucial to longevity in the home is adequate lighting.
Vision issues brought on by age, like cataracts or macular degeneration, can make living in a poorly-lit home challenging. Because artificial light may exacerbate these conditions, increasing the home's level of natural light is the best course of action. In fact, according to the Center for Health Design, natural light can help regulate your sleep cycle, boost your mood and facilitate bodily processes.
To increase the natural light your home receives, consider:
Ditching Drapes
– Replace thick, heavy drapes with cordless or remote-operated blinds—ideal for those with limited dexterity. Use them to maximize the amount of natural light entering the home during the day.
Installing Skylights
– ENERGY STAR-qualified skylights not only provide natural light, but also increase passive ventilation. A skylight can be especially beneficial in the kitchen, where visual acuity is critical. Most skylights are eligible for the 30 percent federal tax credit.
Repainting
– Repaint the rooms you use most often with lighter, vision-friendly colors. Look for paint products that minimize glare, with a Light Reflectance Value (LVR) in the 40-60 range.
These minor improvements can have major impact on your enjoyment of the home in the years to come.
If aging-in-place isn't part of your plans, reach out to your local real estate professional. He or she can help you downsize (or move-up!) come retirement.
Source: Brandpoint
Published with permission from RISMedia.