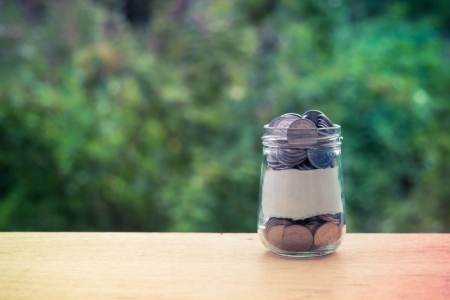 More of us are padding our coffers—and boy, do we feel good about it!
A recent report by Bankrate.com shows that Americans' feelings of financial security have reached a high, thanks to rising net worth, job security and "comfortable" debt levels. Nearly 30 percent of Americans included in the report have a higher net worth now than they did a year ago.
Millennials are saving more money than any other age group: over 5 percent of their incomes, according to the report. Some are even saving more than 10 percent.
Still, all age groups are setting aside more than they did last year, with 1 in 6 working Americans saving 15 percent of their incomes, and just 21 percent saving 5 percent or less of their incomes.
"The good news is that many working Americans, millennials in particular, are saving, and saving more than last year," says Greg McBridge, chief financial analyst for Bankrate.com. "The bad news is that 21 percent of employed Americans claim not to be saving any of their paycheck—nothing for retirement, nothing for emergencies, and nothing for other financial goals."
In the report, higher savings rates predictably skewed toward higher incomes—but nearly 30 percent of lower-income savers (earning between $30,000 and $50,000 each year) are socking away more than 10 percent of their incomes, besting the 24 percent of $50,000-$75,000 households doing the same.
Source: Bankrate.com
Published with permission from RISMedia.