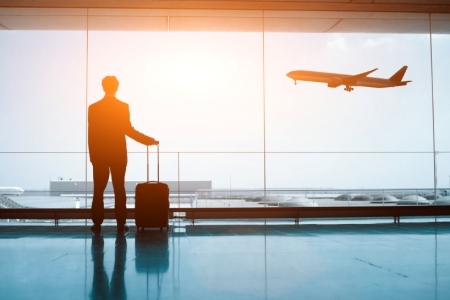 Most passengers agree that air travel today is neither as comfortable, nor accommodating, nor as competitively priced as it has been in the past. The lifestyle editors at Country Living magazine recently interviewed a group of present and former flight attendants to unearth a few insider tips that may ease a glitch or two on your next flight.
Airplane Seats Have a Secret Menu
– Most travelers think the downside of sitting in an aisle seat is that its armrest cannot be raised—but it can be, via a small button tucked into a divot on the underside of the armrest.
Being Nice Will Get You Everywhere
– Passengers who are rude or aggressive will likely get nowhere. Ask politely, and most flight attendants will try to change your seat, get you another beverage, or even try to get you the results of that big game you missed on the ground.
Dogs Are Not into Flying
– If Fido is traveling with you, chances are he is terrified before he even gets onboard. Bag room agents do their best to soothe scared animals, so it helps if you write his name on his carrier. (Interestingly, most cats don't seem to mind the experience at all.)
Flight Attendants Have Inside Info
– They have a list of who is who and what seat they are in, as well as what level of frequent flyer they happen to be, or if they are employees or family-or-friend ticket holders.
You May Be Able to Get a Better Price
– Insiders say the best time to book a flight is on Tuesday afternoon—and the best times for flying on the cheap are Tuesdays, Wednesdays, or Saturdays.
You Can Help Cut Down on Lost Luggage
– Mistakes are made, and luggage does get misplaced by handlers—but travelers can help reduce mistakes by not checking a bag more than five hours before your flight, or within 15 minutes of takeoff.
What air travel insider tips are you privy to?
Published with permission from RISMedia.